JANA - A LIFE, AN EXCEPTION
Jana and I met when both of us were studying as Patient Experts in Barcelona last year. When I explained to her about my photography documentary series on rare and chronic disease, she was excited to be part of it. She lives in Sofia (Bulgaria) with her parents, while completing her thesis as a PhD student at the University of Sofia St. Kliment Ohridski. She is also working as a freelance journalist for different Bulgarian websites. She would love to live on her own, but social policy in Bulgaria isn't very well developed and she can't afford to pay for a personal assistant, rent etc. She would never have been able to achieve all things in her life and professional development, if it wasn't for the support of her parents and grandparents. Her family supports her all the time and they have always motivated her to pursue her dreams, to achieve her goals, and never to give up.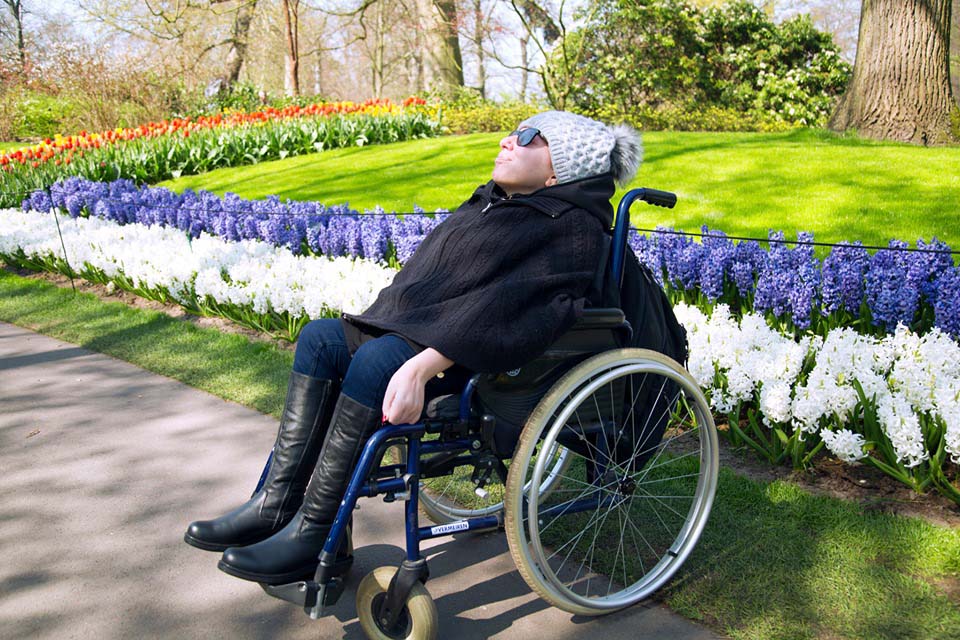 She was diagnosed with Spinal Muscular Atrophy (SMA), when she was 10 months old. This is a rare genetic neuromuscular disorder, which is characterized by loss of lower motor neurons and progressive muscle wasting. Depending on the severity of the condition, very often it leads to an early death. SMA is the most common genetic cause of infant death. It is named the number one genetic killer for infants. There are four types of SMA, and she has the type two, which is an intermediate form. It affects children and one of the major symptoms is that they have never been able to stand or to walk so they will require the use of a wheelchair. It is related to muscle weakness and lack of many physical abilities. Children with SMA also has scoliosis as one of the most severe complications. It causes deformation of the spine, which leads to respiratory and cardio logical problems. Usually, life expectancy of people with SMA type 2 is reduced, but patients can live well into adulthood.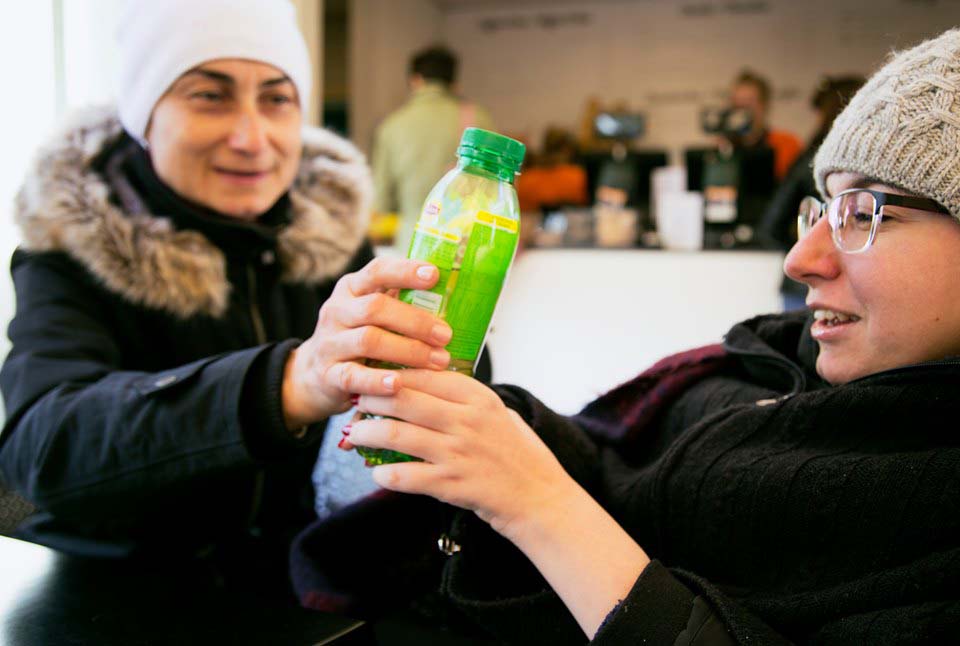 One of the "positive" things about SMA is that this condition doesn't affect your intellect. Your body and muscles are getting weaker, but your intellect remains as strong as ever. This means that if you are in a relatively good health condition, you are able to develop your intellectual potential and to study or work in every professional area, in which you are interested. Jana is one of those people.

To be honest, it isn't very easy to study in Bulgaria, if you are a person with a disability. The main reasons for this are the lack of accessibility at schools and universities and also the lack of equal access to education. Many people think that because their bodies are weak, their brains also don't function in the right way. That's why they don't provide proper conditions for them to be equal members of the society, instead they try to isolate them. When she had to start to go to school, she was forced to study at home and not to go to the school, because of the lack of accessibility. This means that you have been visited at your home by teachers for private lessons.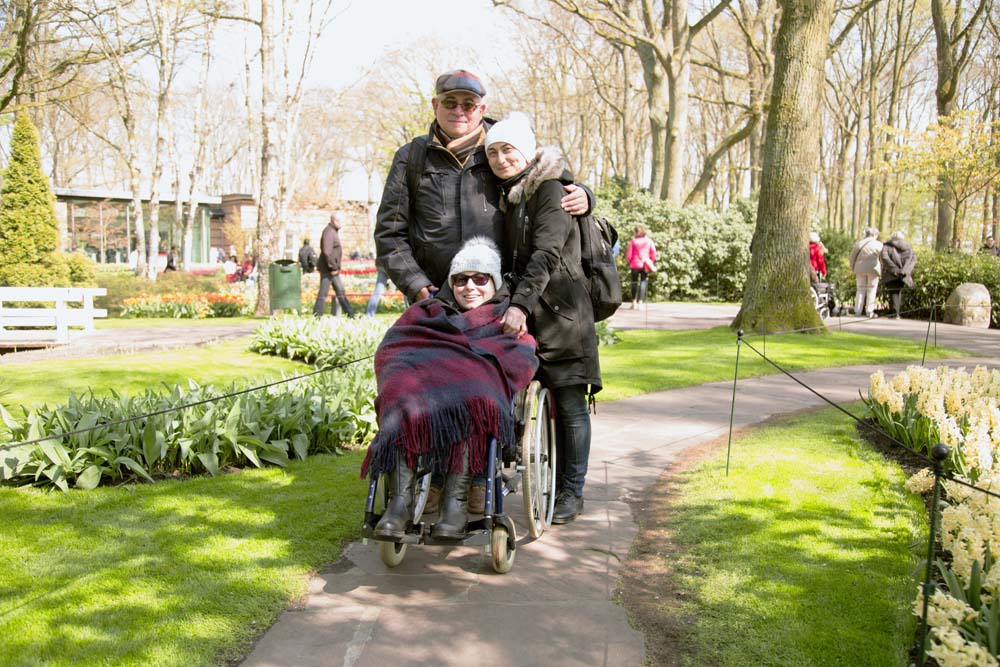 Thanks to the home school teaching system in Bulgaria, she managed to finish her high school education with excellent marks and go on to the university. Many universities don't have an accessible environments for wheelchair users, but there are some which provide accessible conditions.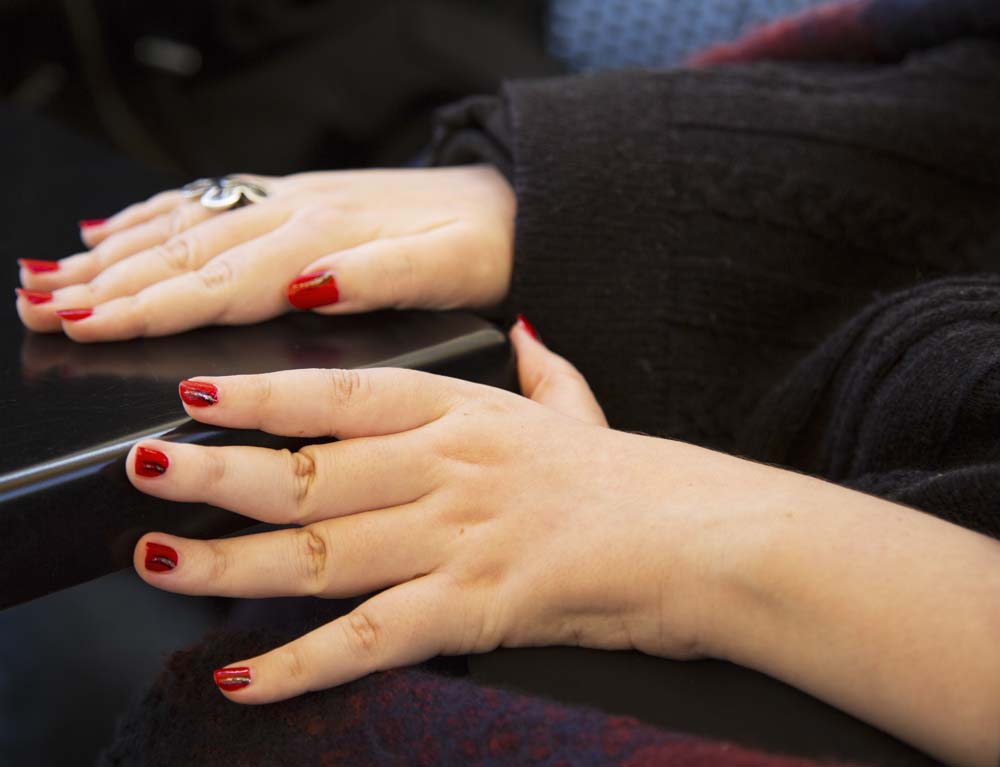 With this portrait she wants to let the people know that living with SMA is challenging, but it doesn't mean that you are unhappy. On the contrary, you may have a very happy life, creating closer relationships with your family and friends. She learned to focus on the positive aspects in life and to appreciate every moment from it and be more compassionate. She knows how to face challenges with smiles and positivity, even the most difficult ones. It depends on us how to cope with the consequences of this condition. You can achieve everything, if you believe in yourself. People with SMA are valuable members of the society and they are constantly proving this fact.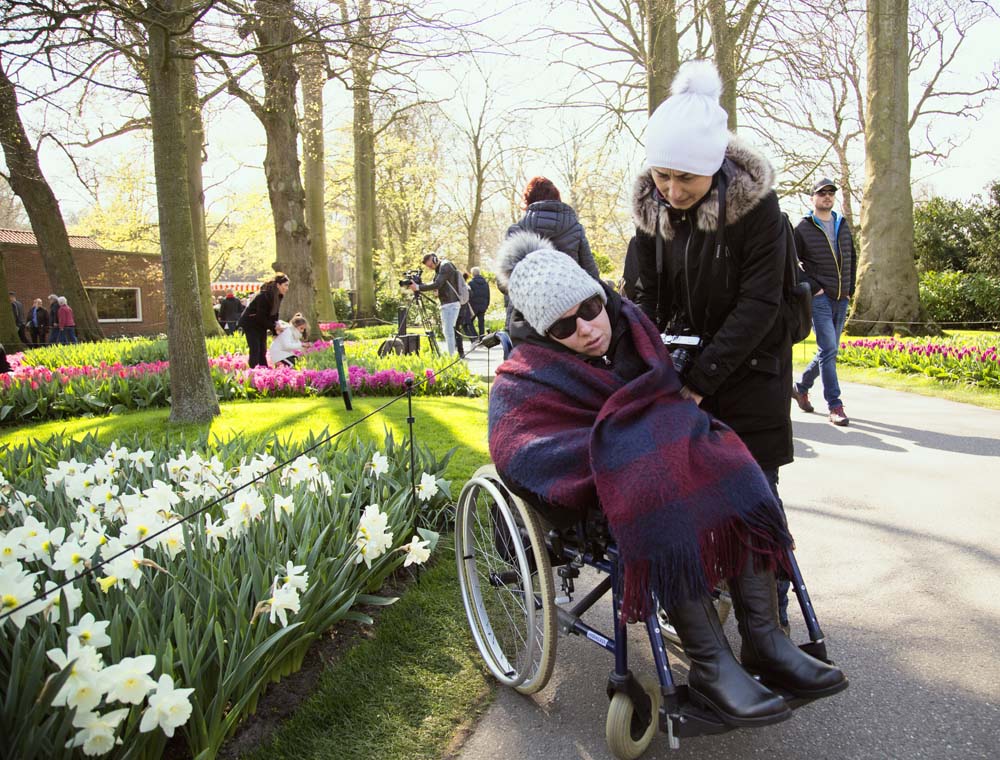 I also write a poem for every project to explain the concept of the story. Here below is the poem about Jana entitled 'A life, An exception.'
A LIFE, AN EXCEPTION

If you look at her,
you can see a red haired young girl,
smiling with the courage of a lion
in the middle of nature;
where she loves to be.
It helps her to relieve
her stress and her challenges.
Her life with Spinal Muscolar Atrophy
constantly challenges her,
she cannot push herself on her wheelchair,
she cannot even lift a glass
put on the cardigan
or lift herself up,
because of her muscle weakness.
But she is a positive girl,
who can fight as a Lion for her dreams
and never give up,
how her lovely family taught her,
they are always supporting her
and giving her unconditional love.
That makes her smile bright
and her soul so strong
and ready for the next battle.

Lees HIER Jana's verhaal Vecht voor je dromen als een leeuw! in het Nederlands